The Ultimate in Private, Luxury Yacht Charter Vacations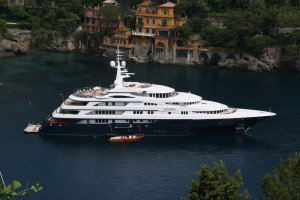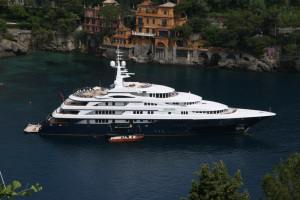 Ever wonder what it would be like to go on the ultimate luxurious vacation? Consider Luxury Private Yacht Charter Vacations that last for a week or more and letting you leave all your cares at the dock as you embark on an all-inclusive pampering journey with captain, private chef, gourmet food and water sports.
With all your needs paid for in advance, including food, fuel, water and taxes you can just lie back and enjoy the 5 star hotel experience with the added bonus of different views and new ports to explore every day.
Private Luxury Yacht Charters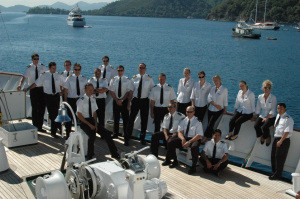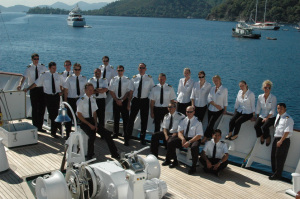 Chartering a private power boat or motor yacht and cruising through the magnificent Caribbean or Mediterranean isn't as out of reach as you may think. You don't need to have your yachting license or any experience either. Even the most inexperienced cruiser can rent a yacht and enjoy a luxurious care free vacation experience because these are all-inclusive, fully crewed yacht charters and the boat is run by a captain while your meals are all prepared fresh by your own private chef.
Few things are more luxurious than cruising on Private Luxury Yacht Charters, and with the availability of yacht charters becoming more and more within reach, you can easily cross off this item from your bucket list as well!
Private Yacht Charters vs. Cruise Ship Vacations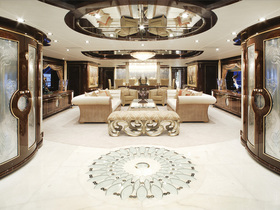 Besides the obvious privacy and choice of ports, on a private yacht charter you will enjoy unsurpassed personalized experience. With a private crew complete with chef at your beck and call, say goodbye to timed departures and scheduled meals at group tables in the dining room.
You can make your own schedule, personalize your menu and forget about the hustle and crowds of a mega ship. Explore uncharted territories unlike the commercialized ports the large cruise ships visit, and sail to exotic destinations where only private yachts may dock.
Choosing a Destination
Private yacht charters are available worldwide but the most popular destinations are the Caribbean, Mediterranean and Greece. You may have a perfect route in mind or you might want to be spontaneous and choose an embarkation port and choose your stops along the way. The captain and crew of your ship will be able to recommend the best ports of call for your vacation based on your preferences.
Do you want a private picturesque beach or are you heading on an all-out shopping spree. Maybe you want to plan a stop along the way where the best night life awaits or take a day exploring a particular island or culture. Once you decide on the general destination, you can either plan a route ahead of time or take it day by day. That is the beauty of chartering your own yacht and crew for your vacation.
The Caribbean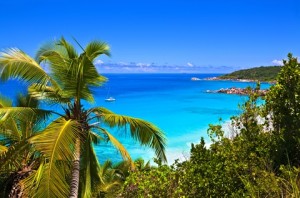 With 28 Island nations and more than 700 islands, the Caribbean remains one of the most diverse and exciting cruising destinations in the world. The tropical climate and diverse geography are perfect for such activities as scuba diving and snorkeling in the magnificent coral reefs or exploring unique limestone caves and wildlife reserves.
Other popular activities include golfing, sport fishing, enjoying cultural activities such as carnivals or taking to the sky on a helicopter tour and getting a bird's eye view.
The Mediterranean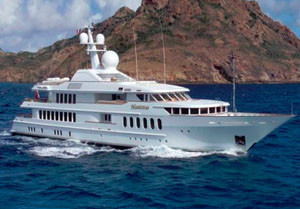 A rich history, pleasant climate and magnificent coastline makes this region the most popular tourist destination in the world. Whether you choose to enjoy Majorca's famous nightlife, indulge in the Italian Riviera's luxury or explore the rich history of Croatia's magical islands, there is no better way to tour this part of the world than with the flexibility of a private yacht charter.
The Greek Islands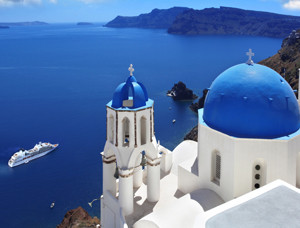 The land of sun and gods offers over 6,000 islands and inlets only 227 of which are inhabited. If you choose to cruise this part of the world, you will be in good company.
Greece offers award winning destinations in categories such as best party towns and islands. When you have at your beck and call a private chartered yacht you can enjoy the best Greece has to offer by visiting both popular spots and docking at uninhabited islands few travelers have had the chance to visit. Enjoy breathtaking open-water passages and secluded coves, the world is your oyster.