The Ultimate Experience
Luxury Yacht Charters
Watch the video below to see what you will experience on your private yacht vacation.
The Ultimate Experience Luxury Yacht Charters
See what will your experience be like while spending your vacation aboard a luxury, sleek and beautiful power yacht.
Choose from a fleet of private yachts ranging from 100' to 400' in length that rival any 5 star hotel in the world in accommodations and culinary delights. Including with 24 hour personal service that will treat you like royalty.
A Motor yacht charter is perfect for exploring the many islands of the Mediterranean, Bahamas, Greece or Virgin Islands and spending your days and nights in turquoise blue waters, beautiful sights and underwater adventures as you enjoy the ultimate vacation experience.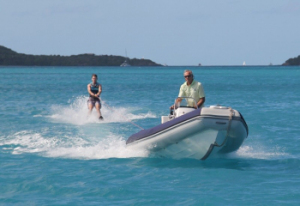 Enjoy the splendor of the Bahamas, or enjoy the Caribbean where dolphins and mermaids play. Greece is the land where civilization was first born and The French Riviera is where the rich and famous play.
The most popular locations for a Mediterranean power boat charter are the Italian and French Riviera. For over 20 years it has been our philosophy of warmth and caring, to treat our customers as family and close friends.
Barrington-Hall Motor Yacht Charter company practices the art of personal service with the ultimate efficiency. Our clients are our number one priority and this simple fact is not taken for granted.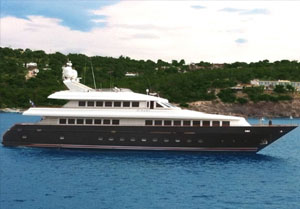 A private motor yacht will be one the ultimate in high-touch and relaxing vacations you will experience in your lifetime. Luxury yachts in lengths from 74' to over 400', are available in the Caribbean, Bahamas, Mediterranean, Greece and many other exotic charter destinations.
Not sure where you want to go or you are not familiar with the best charter locations? Kindly call Andrew Buys on 800-478-2029 or (954) 720-0475. If you prefer email us with all your questions.
We want you to have the best vacation you have ever had and feel the most relaxed you have ever felt.
Jost Van Dyke | Sandy Cay | Norman Island | Peter Island | Tortola | Virgin Gorda
Luxury Yacht Charters