Chartered Yacht Vacation
What you can expect from a motor yacht vacation? Here are comments and experiences from a few of our charter clients.

Family Bonding:
Past guests have said to me, "Andrew, I work many hours each week, and I was looking forward to bonding with my children. This is by far the best bonding I have ever had with my children. The children are kept close to us the entire week; they cannot run off with the tour guide for the afternoon, or disappear for the morning on some supervised day program for the children.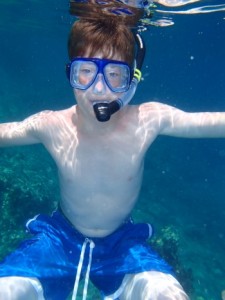 Here is what happened when we were on board Starfire.
The children are snorkeling with us, or I could do one of the many water sports with the children. When we explored an uninhabited island, my son and daughter were with us exploring as well.
Just to make things really great, we had the directions for that pirate map, and we went hunting for pirate's treasure just like Johnny Depp in Pirates of the Caribbean.
Thank you, Andrew; that had to be the best day of my son's life. My son and daughter both thanked us many times during our trip; it was so exciting. In the evenings, the captain set up a theme evening for us as well; that was a hoot. The bonding I did with my children was so important to me."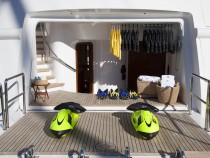 "As you know, it was just my family on our Starfire Bahamas crewed motor yacht vacation. My wife enjoyed not having to prepare meals for me and the kids for a whole week, and for her to enjoy being served hand and foot was the best.
No doing laundry or any household chores meant the world to her, plus both of us loved watching the stars at night. That candlelit dinner just for us was twenty times better than the country club meals we have. This really is a wonderful family bonding experience; thank you again.
This private crewed mega yacht adventure in the Bahamas was perfect for us. For my wife and myself, this was a (two-fer) two for one vacation; we enjoyed the time with each other as well as bonding with our children. You can say it was also romance rekindled, and that I did not see coming. I am going to start planning our next power boat yacht charter somewhere else - for next year."
Total Freedom: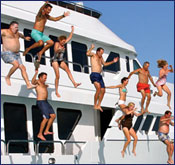 You realize total freedom. When you are on board a motor yacht you can go anywhere; no policemen are hiding behind barriers to catch you speeding, no cameras are on overhead stop lights automatically taking pictures of you running red lights.
You can be in an anchorage with no other boats in the same place, or you can elect to be at a dock at a famous resort with the "in crowd." A total 2 mile secluded beach with zero footprints anywhere is what this experience is all about.
No stopping in stand-still traffic each morning taking 2 hours to get to work; there is zero traffic on a private power boat charter yacht. This vacation is the last out-post of real freedom: uninhabited islands, vacant beaches where your footprints are the only ones on the beach. If you wish to get lost in paradise, book a private yacht charter rental with Barrington-Hall Yacht Broker.
Luxurious Comfort: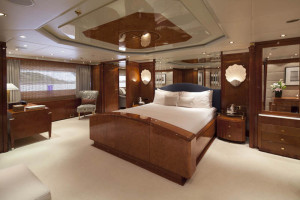 "Comfort is something my wife and I take very seriously, so we decided to pay a little more than usual to make sure we had the best.
A luxury Bahamas motor boat is what we had striven for, and we achieved that in buckets full.
Firstly, our California king-sized bed, with his and hers bathrooms with tubs and bidets, a private dressing table especially for my wife, and a study for me was perfect for our needs. Then 3 different dining areas to enjoy cuisine by the best qualified chef in the Bahamas is just what we enjoyed.
Having Stuart do all our meals was wonderful. He catered to our smallest detail; the cuisine was taken care of through our 5 page food and bar preference sheet.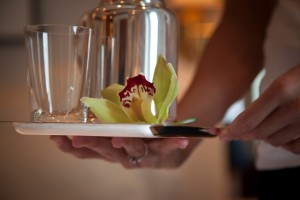 Three weeks prior to us boarding, Stuart called and spoke to us about what we liked regarding cuisine and wines. Cuisine during the day was perfect.
In the morning, we enjoyed breakfast at the rear dining area, which is open to the world. Lunches were just as excellent, but taken on the charter yacht fly-bridge. Evenings we had a selection of casual and formal; we did enjoy 2 dinners in the formal dining room.
I had no idea that the crew has a rule where, at 6 pm every night, they had to be dressed in their formal evening attire, unless they had a theme evening set up for us.
All of our meals were provided when we wanted to take them, plus the crew served us, not 200 other people on board. Intimacy comes into play here as well, because this entire 10 day period was catered to our every need. Comfort, yes sir, comfort is something we value, and our private motor yacht crew complemented that wonderful comfort."
Hospitality and Intimacy: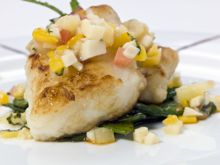 "This crew knew exactly what wines went with various meals. Once I felt they knew what they were doing, I let them show us the way, and we had a wonderful cuisine adventure with various wines which were new to us.
Handing us hand towels to wash our faces when we first walked onto Starfire was a great touch; then during our trip, those warm towels came out again. The cuisine on board is as good as any 5 star hotel around the world.
This crew catered just for us; they did so well with the children. Marcus took both of them in tubes behind the tender for hours. Kevin took all of us snorkeling, and he pointed out all those finer things that we would have missed.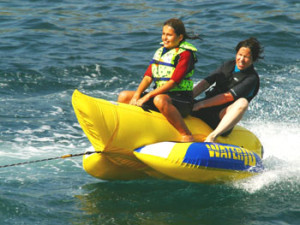 Kevin pointed to the bare sand and said to us, 'Watch what happens.' He went down 30 feet with his finger and arm outstretched pointing at bare sea sand.
As he got within 5 feet, a big swirl of sea sand clouded ten feet of water all around him, almost covering Kevin. It was a stingray hiding under the sand waiting for prey. We would never have seen that had we been by ourselves. Also, pointing out lobster to us was interesting, naming the different soft and hard corals.
To whoever this may concern, a friend of mine had said sometime back that I should do a luxury mega yacht charter in the French Riviera. Well, now that we have done this Bahamas charter, we are now set on the French Riviera with Andrew and his staff."
What would you like to do to make chartering a yacht the ULTIMATE vacation experience?
The Motor Yacht 'Starfire' is 178' of Pure Luxury. See the video on what you can expect from chartering this luxurious yacht from Barrington Hall Yacht Charter Brokers.
A private motor yacht will be one of the most adventure-filled, yet relaxing vacations you may have in your lifetime. We have luxury yachts available in the Caribbean, Bahamas, Mediterranean, Greece and all other charter destinations. Not sure where you want to go or you are not familiar with the best charter locations?
Call us today on 800-478-2029 or (954) 720-0475 or Email us with all your questions and we'll get right back to you!
Anegada | Cooper Island | Jost Van Dyke | Sandy Cay | Sandy Spit
Norman Island | Peter Island | Salt Island | Tortola | Virgin Gorda