Mega Yacht STARFIRE Private Yacht Charters
Astounding Luxury and Personal Service
The extraordinarily luxurious Super Yacht Starfire is an elegant motor yacht that charters in the British Virgin Islands, Greece, Croatia, French Riviera and Turkey.
Do you dream of days of endless relaxation? Of being cooled by the soft Mediterranean or Caribbean air? Enjoy the very best that life has to offer on board one of the world's finest privately owned and fully crewed super yacht?
Travel like royalty to the Mediterranean and the Caribbean Seas and experience, at your leisure the many pleasures of their casinos, cathedrals, galleries, sidewalk cafes and local restaurants.
Whatever dream voyage you have in mind - Motor Yacht Starfire can make it a reality.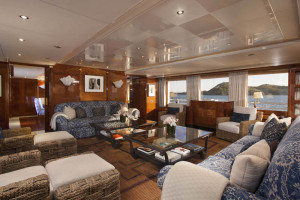 The captain of this stunning mega yacht is Carl Sputh who was the recipient of "The best mega yacht captain of the year 2001" proves that Captain Carl is one of the world's best charter captains. He is a charming gentleman who has gathered a fantastic chef and crew to support the guests every desire and to make this dream vacation a trip of a lifetime. You will not meet a captain who has impressed us more than Captain Carl.
Mega Power Yacht Charters that are fully crewed and all-inclusive in the Caribbean are mostly centered around the British Virgin Islands.
The Virgin Islands are a magical Caribbean archipelago of more than forty islands and cays. They seem to have been created expressly for the pleasures of power yachts and water sports.
The BVIs features rugged mountain peaks rising from the blue Caribbean Sea. Many of these islands are uninhabited and attainable only by your power yacht hence a lot of undisturbed pleasures and comfort.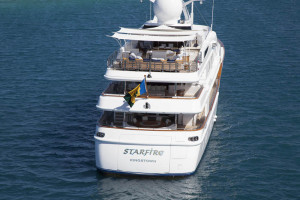 During the last century the Mediterranean has been transformed into a modern mecca for power yachts and super mega yachts. Today the the French Riviera remains the destination of choice for elite vacationers and for those who choose to do a power yacht charter.
When passionate yacht charter guests or catamaran sailing vacation families are seeking a luxurious charter, call Barrington-Hall; we have super yacht charter rentals and Motor yacht charter rentals for any size budget.
Why you'll enjoy a luxury yacht charter vacation:
A luxury yacht charter assures you have complete control of your luxury powerboat and catamaran sailboat charter's daily itinerary and can plan your own destinations. Cruise to distant islands or destinations of your choice while on your luxury charter vacation at the pace you wish to travel.
For free Yacht Charter Planning Assistance kindly call us on 800-478-2029 today!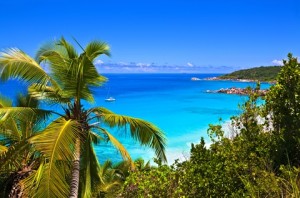 From the sugar white-sand beaches of the Caribbean and the historic cities of the Mediterranean, there is no shortage of adventure awaiting you. Let your personal staff cater to your every need, allowing you to focus on the most important thing: your vacation!
Luxury Yacht Charters on 178' Starfire