Discover what your yacht charter experience will be like!
Fully crewed yacht charter: 100-500 ft: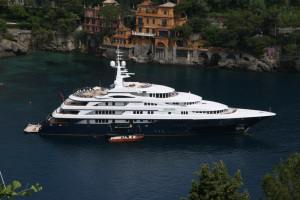 The term 'Super Yacht" usually means a privately owned motor yacht ranging from 100' to 400' in length.
A motor yacht charter destination can be anywhere in the world. Other terms used to describe these luxury yachts are: Super Yacht, Mega Yacht and Super Mega Yachts.
Barrington Hall Yacht Brokers is a charter company specializing in providing fully crewed power yacht charters in the major charter areas in the world including the Caribbean, Bahamas, Mediterranean and Greece as well as many other other sailing destinations worldwide.
The fully crewed super yachts range from 100 feet and up.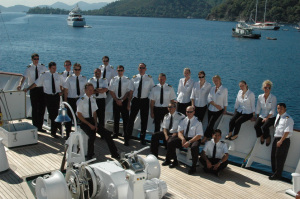 The Captain and crews who operate these magnificent luxury yachts are exceptionally well versed with the entire scope of chartering and are professionally trained, to serve you but have also mastered safety, seamanship and have a vast knowledge of each charter location. The number on these fully crewed yacht charters these super yachts ranges from 3 and upwards to 58 staff members.
The chefs on board these luxurious yachts have world-class training and are ready to customize each meal to suit every pallet. To ensure that each guest can enjoy personal meal choices on board the power yacht, each guest who is going to be on these luxury yachts is sent a food and bar preference sheet. It is on this sheet that each guest will list their desires for meals and drinks.
Both the captain and chef will call and talk to talk to the guests about 10-12 days prior to boarding. Your power yacht charter will not not be provisioned until they have discussed the meal choices with the guests. The chef is dedicated solely to customizing everyone's cuisine to please all on board. This personal attention is far better than any five (5) star hotel or the best cruise ship vacation.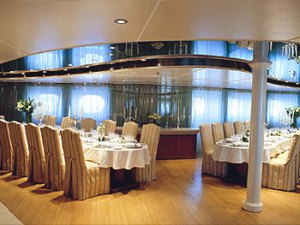 Each power yacht is owned independently which means most yachts have the same water toys and amenities, there are some yachts which go above and beyond with the amenities they provide.
We will provide you with the best yachts available that meet your requirements including staying within the guidelines of your budget.
The captain and crew of the charter yachts we represent are all committed to high-end service, attention to every detail on their power yacht as well as the skills to professionally serve you.
Your Charter Itinerary: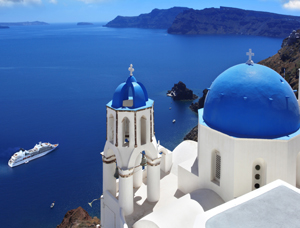 We assist you and your guests in creating a bliss-filled motor yacht experience and we will always give you a sample itineraries to follow.
This is just a route that we feel will provide you with the best adventure and memories. At the end of the day it is up to you to decide where and how you wish to travel. The captains of these super yachts will also offer their personal customized itinerary from which you can select.
This means your private yacht charter is built around what you wish to do and where you wish to go, this is why we call this "your private yacht vacation!".
Location and Yachts
We pride ourselves in knowing the Caribbean better than any other independent charter broker worldwide. We are also greatly familiar with Greece, the Italian and French Riviera and the Bahamas.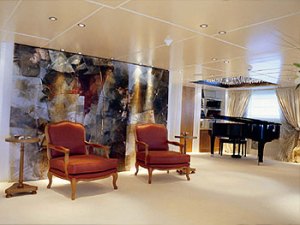 We inspect each yacht and familiarize ourselves with the crews and it is from this we are in a position to guide guests to their right yacht.
These majestic yachts are not open for public viewing, they are all represented through brokers world-wide such as Barrington-Hall Yacht corporation, and we do have 10 years combined experience as captains along the Caribbean Chain of islands. In addition to this we have 20 years as top booking brokers world-wide.
Each year our company visits the different yacht charter boat shows worldwide to inspect the yachts and meet the crews of as many yachts as possible. We carefully inspect each yacht then interview the crews. From this we gain valuable information that will help us decide which yacht and crews will best serve our yacht charter clients.
Business, Executive or Corporate Incentive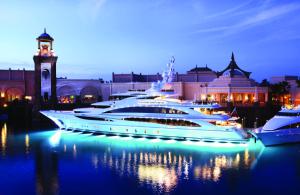 Corporate entertaining offers a unique opportunity to target specific groups of people, whether customers or employees, to develop long-term productive relationships.
A power yacht charter is a remarkable event for valued clients or staff, a fantastic incentives or rewards scheme or a distinctive way of saying Thank You.
We know that there is a thin line between success and failure when selecting and planning any corporate event, that is why we pride ourselves on working closely with you to determine which power yacht is best for you and your company.
Treat your clients, award your associates, introduce a new product line or just celebrate your success while your power yacht crew takes care of every detail and work to ensure an unforgettable event.
How to plan your power yacht vacation: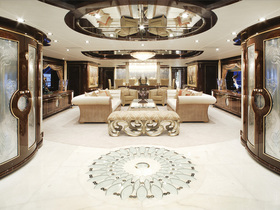 Make sure you have the best yacht charter broker in the business who has the knowledge of various charter destinations, the experience of being a captain, someone you can call at anytime and a that can support you when things do not go as planned.
We believe our company, Barrington-Hall, is the answer to your questions. A conversation with Andrew is the best place to start.
Call Andrew at 800-478-2029 anytime, or provide your telephone number and Andrew will return your call. If you simply want ideas, if it is your first time, if it is a surprise, a conversation will put your mind at ease.
Our company is unique when planning a power yacht vacation; there are aspects that we provide to you that makes us tower above the crowd.
Below are some points which are important when co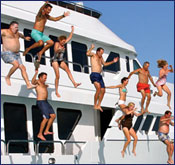 nsidering a power yacht vacation.
How many people in your party? Are there children and what are their ages?
Where do you wish to charter? Caribbean, Bahamas, Mediterranean, Greece
What type of vessel?
What season - Winter or Summer? This is important as most yachts move around depending on the season, as well as some locations are best visited in a a particular season.
Do you have a budget for your luxury power yacht charter?
Motor Yacht Charters in the Caribbean, Bahamas, Mediterranean, Greece, French Riviera, and British Virgin Islands.