Motor Yacht SEA LADY II
At Barrington Hall we provide motor yacht charters around the world on various luxury yachts. The Motor Yacht listed below, SEA LADY II, is one of the many motor yachts we offer for charter. Please contact us for up to date information on SEA LADY II or any other yachts in your desired location.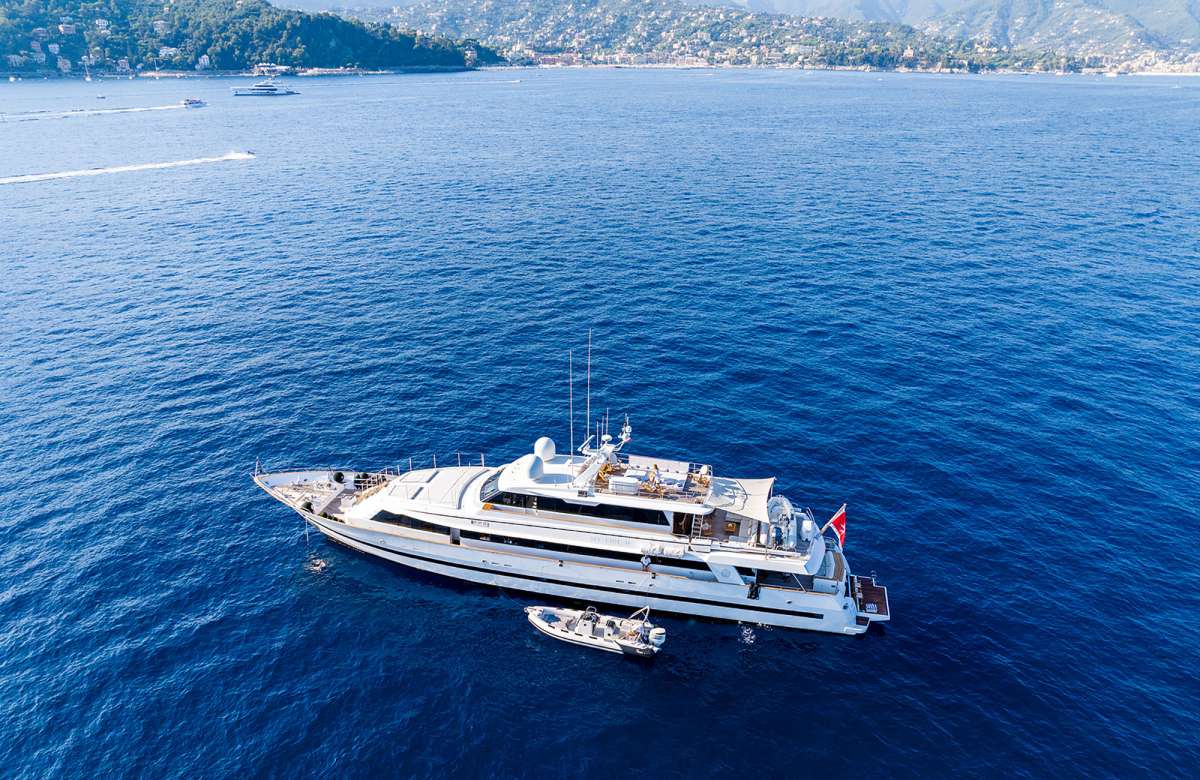 Low Price: €65,000 High Price: €80,000
Builder:
W.A Souter & Sons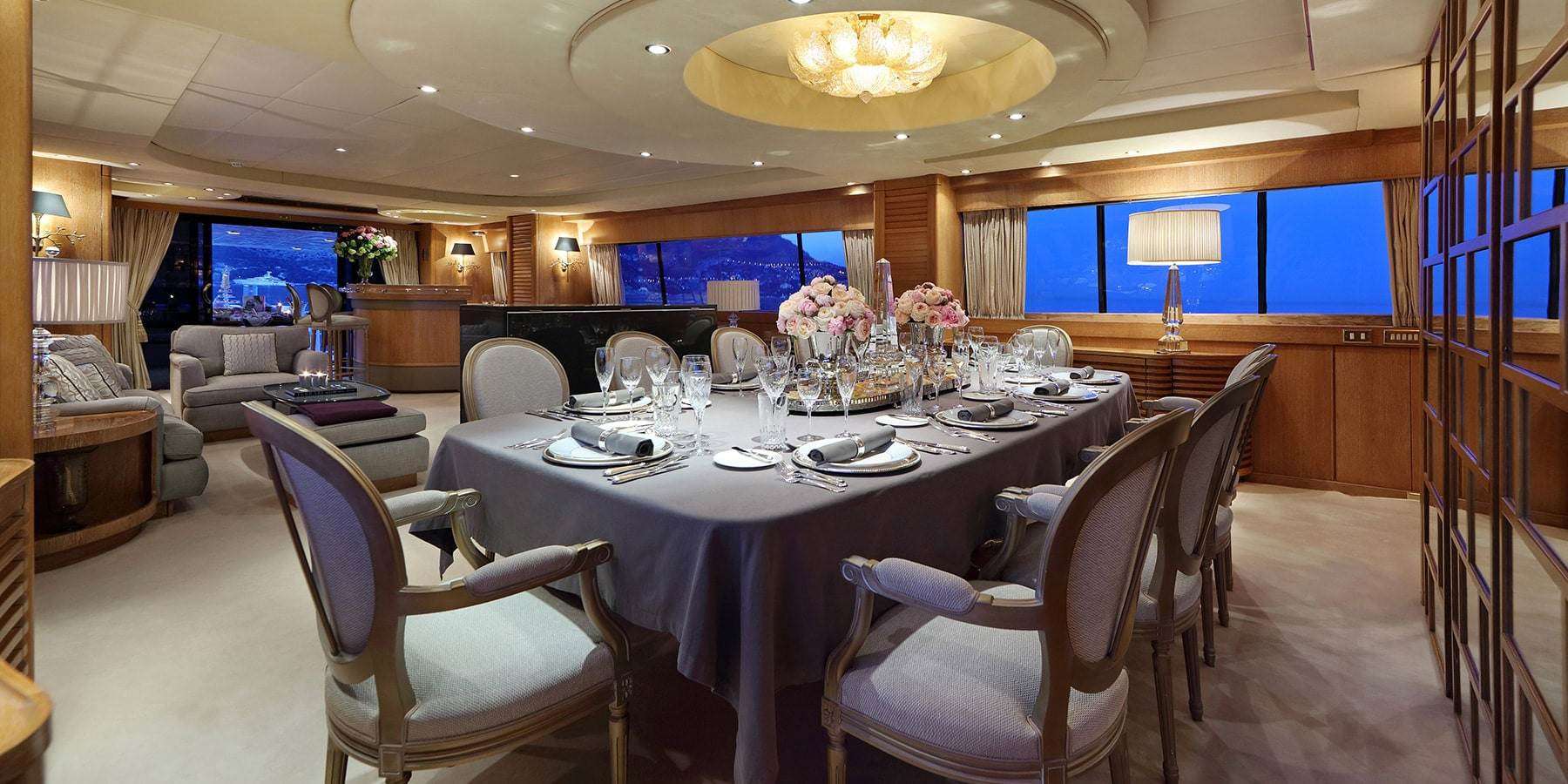 Amenities
Water Sports
Captain - Jordi Gonzalez
Born in Palma de Mallorca, Jordi speaks Spanish, Catalan, English, Italian and French. In the yachting industry for more than twenty-five years, he sailed more than 60,000 nautical miles and went all around the Mediterranean Sea, the Caribbean Sea and the Atlantic Ocean. It is a privilege for him to work at sea and he feels lucky and grateful for everything that the Sea has given him. He is also a sailing instructor and a dive master. He is fully dedicated to his Crew and the guests on board and makes sure they have a fantastic and relaxing experience.

Chef - Massimiliano Paschina
Born in Italy, Massimiliano worked 26 years in several restaurants in the UK and Spain before getting on board yachts. Although he started in hotel and restaurants, Massimiliano has a soft spot for Mediterranean cuisine. He started on a sailing yacht in 2021 and never looked back. He is an ambitious chef and has a passion for lifelong learning and developing his art. Over the last 3 years, he has been chefing for private homes and on board some very famous and prestigious yachts serving both private and charter clients. He is always smiling and available and very aware of individual needs whether these are allergy or diet related and is keen to work around your preferences.

Chief Stew - Karina Malec
Karina was born in Poland and speaks perfectly English, Polish and Russian. Prior to yachting, she worked in hospitality and learnt to serve guests in the best possible way. She joined the yachting industry 5 years ago and travelled extensively since then. She enjoys being a part of different cultures, travelling to new destinations around the Mediterranean Sea and keeping fit.

2nd Stewardess - Stephanie Aime
Stephanie is a whirlwind of nationalities: British, Irish, and South African. Coming from an extensive hospitality background into yachting, she has worked with many UHNW clients and look forward to providing guests with the same high-end experience. She loves meeting guests from around the globe and creating a unique experience. She'll be providing guests everything they need from the morning till the night, assisting in every possible way the interior team.

3rd Stewardess - Rebecca Jane
Becky is the third stewardess on board. She mainly works in housekeeping, laundry and service. She spent a year working for Disney Cruise Lines, where she enjoyed creating magical experiences for guests of all ages. She also enjoys exploring new cuisines, practicing yoga, or simply relaxing on the beach.

1st Officer - Juan Luis Dominguez
Originally from Mallorca, Luis speaks English and Spanish. He travelled all around Europe and Southeast Asia. He is in charge of all things on decks and the guests safety on board. He takes his position seriously, still loves a good laugh. He started his career at Sea with a passion for sailing and working on excursion vessels around the Balearic Islands.

Chief Engineer - Viktor Khomenko
Originally from Ukraine, Viktor currently lives in Spain and is fluent in English, Russian and Spanish. He is well experienced Engineer with 6 years of experience in the yachting industry. He really enjoys working as part of a team. Used to working under pressure, within constraints and demanding deadlines, he always maintains a high level of client service, ensuring safety at all times. He is self motivated, focused and trustworthy. He gets along well with people in any situation, can motivate and support those who work with me and deal with stressful situations with a sense of humor.

Deckhand - Marc Caballo
Originally for Menorca, Marc is a sailor and the handsome guy on deck! He has two years of experience in the boating industry and is continually learning. He really like sports, sailing in particular and travelling. He is a healthy and positive person. He is taking care of all water sports and drives the chase tender for guests excursions on shore.