Motor Yacht JUS CHILL'N 3
At Barrington Hall we provide motor yacht charters around the world on various luxury yachts. The Motor Yacht listed below, JUS CHILL'N 3, is one of the many motor yachts we offer for charter. Please contact us for up to date information on JUS CHILL'N 3 or any other yachts in your desired location.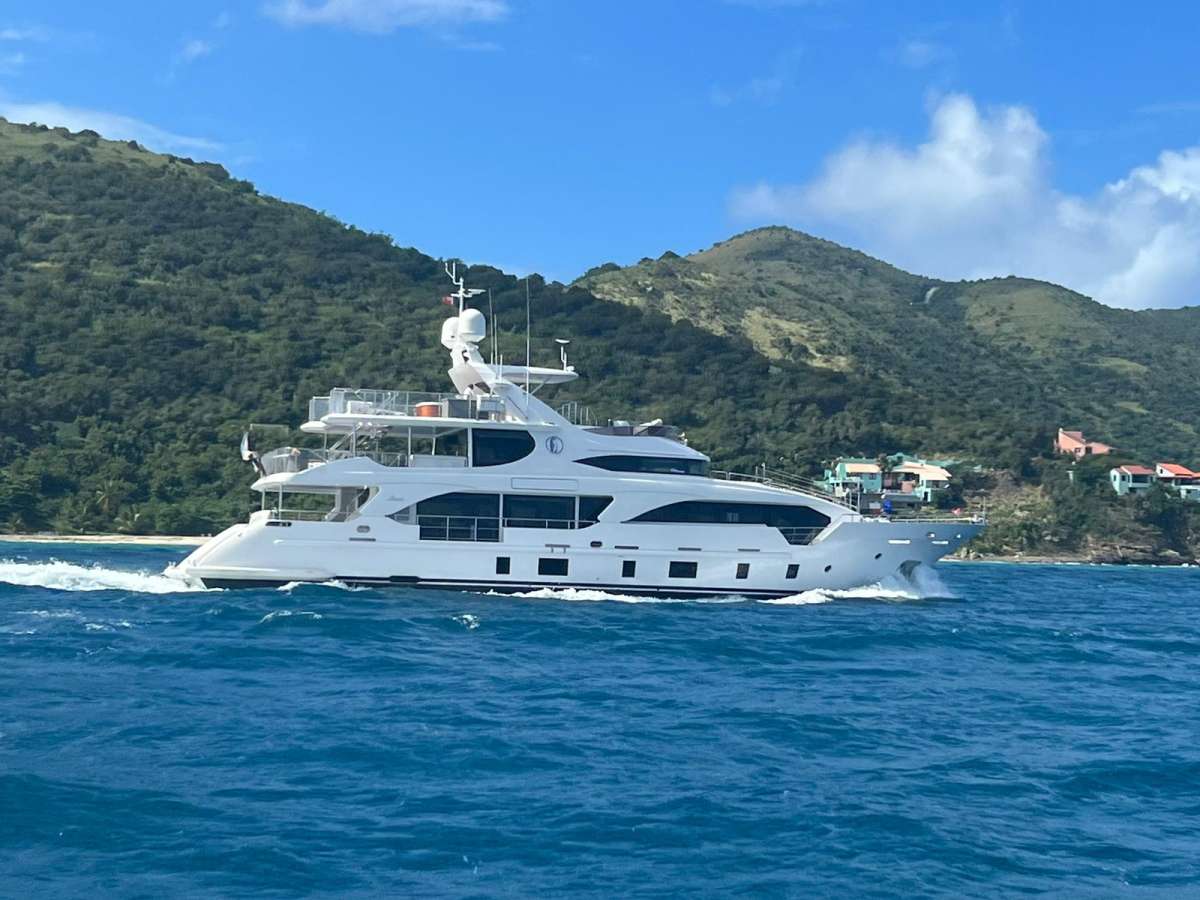 Low Price: $95,000 High Price: $95,000
Accommodations: Owner Suite with King Size bed on Main Deck Forward
2 Queen and 2 Twin (non-convertible) Cabins below
Amenities
Dinghy Size:
30' World Cat
Dinghy Size:
30' World Cat
Water Sports
Gear Type:
(4 Tiagra 30 Wide Trolling Ro
Other Toys: 30' World Cat Tender
Aquabanas PartyBana Inflatable Cabana
4 x Electric Bikes
4 x Electric Scooters
2 x SeaBobs
2 x Bōte SUPs
2 x Bōte Inflatable Kayaks
2 x Bōte inflatable Adirondack chairs
Snorkel Gear
Fishing Gear (4 Tiagra 30 Wide Trolling Rods, 4 Spinning Rods, Bottom Fishing Gear)
Wakeboard
Inflatable Towable Tubes
Sundeck Jacuzzi

Captain Ryan Dunn

Ryan was born and raised on the Mississippi gulf coast where, as a child, he spent many weekends on a boat. Growing up on the water really fueled his passion for boating and ultimately steered his career choice of being a captain. His career spans vessels ranging from fishing charter boats, prize winning sportfish boats to offshore supply vessels up to 225ft and luxury yachts. Yachting gives him the joy of showing people new experiences that will last a lifetime. Creating memories from catching someone their first fish to an unforgettable dive at a beautiful remote island really gives him a sense of fulfillment. Ryan looks forward to making each charter unique and special for each guest onboard JUS CHILL'N 3.

First Mate Andre Van Der Lind

I have been working on the ocean since 2015 with vast experience gained from childhood, I have managed to fast track my career in yachting up to the point where I've recently passed my OOW examination with aim of one day becoming a captain. Crossing the Atlantic Ocean twice at the age of 19, on a sailing vessel, I fell in love with sailing and became a Yacht Master Instructor working for Atlantic Yachting Sailing School for two years. One of my students asked me to deliver his catamaran from Cape Town, South Africa to the Caribbean. Thereafter my professional yachting career started. My hobbies include fishing, spearfishing, free diving, diving, golf, videography, traveling & exploring. I have a passion for people and creating experiences for guests that will have lasting impact after their stay. Incorporating my videography hobbies during charter, I create personalized videos of guests during their time on the yacht to send them off with memories to look back on.

Chief Stewardess Kim Pandel

A Fort Lauderdale local, Kimberly was unable to escape her roots. After completing her formal education to become a Nurse, she decided she wasn't quite ready to work in the hospital. Instead, she yearned to travel. Growing up in the yachting capital of the world, Kimberly found a way to do just that. She spent majority of 2021 and 2022 on heavy charter vessel chartering both the bahamas and New England. She is very much looking forward to her upcoming season in the Caribbean. Her healthcare background is an added bonus in the safety and wellbeing of all guests and crew.In her spare time, Kim enjoys yoga and spending time outdoors. She recently got back into rollerblading and hopes to get certified in diving in the near future.

Second Stewardess Gabriella Botterill

As a Colorado native Gabriella longed to live near the ocean her whole life. Her dreams became reality in 2016 when she moved to the west coast. Not long after, she discovered sailing on Orcas Island, WA and it was love at first sight. Gabriella has been impossible to get off the water ever since! She has sailed in Mexico, the Caribbean, and the Salish Sea. She wishes to continue growing in the yacht industry and so far, her credentials include RYA Coastal Skipper, STCW, First Aid and Marine Radio SRC. Gabriella hopes to one day own her own boat and travel the seven seas with it. Until then she goes wherever the wind takes her.

Engineer Arjuna (AJ) Harper-Catt

AJ started his career as a diesel mechanic working on underground mining machinery in Australia. At the end of his apprenticeship in 2010 he rewarded himself with a 6 month holiday and somehow never made it back. He honed his engineering skills working in the oil and gas sector near the arctic circle in Canada. Life eventually took him to the Netherlands where he purchased a 27 foot sailboat. With a little help from YouTube and a bit of tenacity he taught himself to sail and crossed the Atlantic Ocean to the Caribbean! Thus began his life in the marine industry. AJ has been onboard JC3 for over a year and has been lucky enough to travel to Europe, the east coast of USA, the Bahamas and the Caribbean onboard. In his free time he is an avid spearfisher, hiker, horse rider and, of course, sailor.

Chef Rachel

Hailing from Johannesburg, South Africa. Rachel has 19 years as a chef in yachting coupled with top restaurant and game lodge experience. Owning her own restaurant on South Africa's Wild Coast and having parents that currently own an award-winning Italian restaurant has set Rachel up for success as a chef. She is well versed in provisioning in remote areas. Her style of cooking ranges from molecular gastronomy, bistro style, Asian influenced dishes to nutritious hearty meals. Foraging in fresh food markets around the globe has sparked an inherent desire to always source the freshest most seasonal ingredients available. Rachel enjoys riding her horse, off roading in her Jeep, and traveling.