Motor Yacht AQUAHOLIC
At Barrington Hall we provide motor yacht charters around the world on various luxury yachts. The Motor Yacht listed below, AQUAHOLIC, is one of the many motor yachts we offer for charter. Please contact us for up to date information on AQUAHOLIC or any other yachts in your desired location.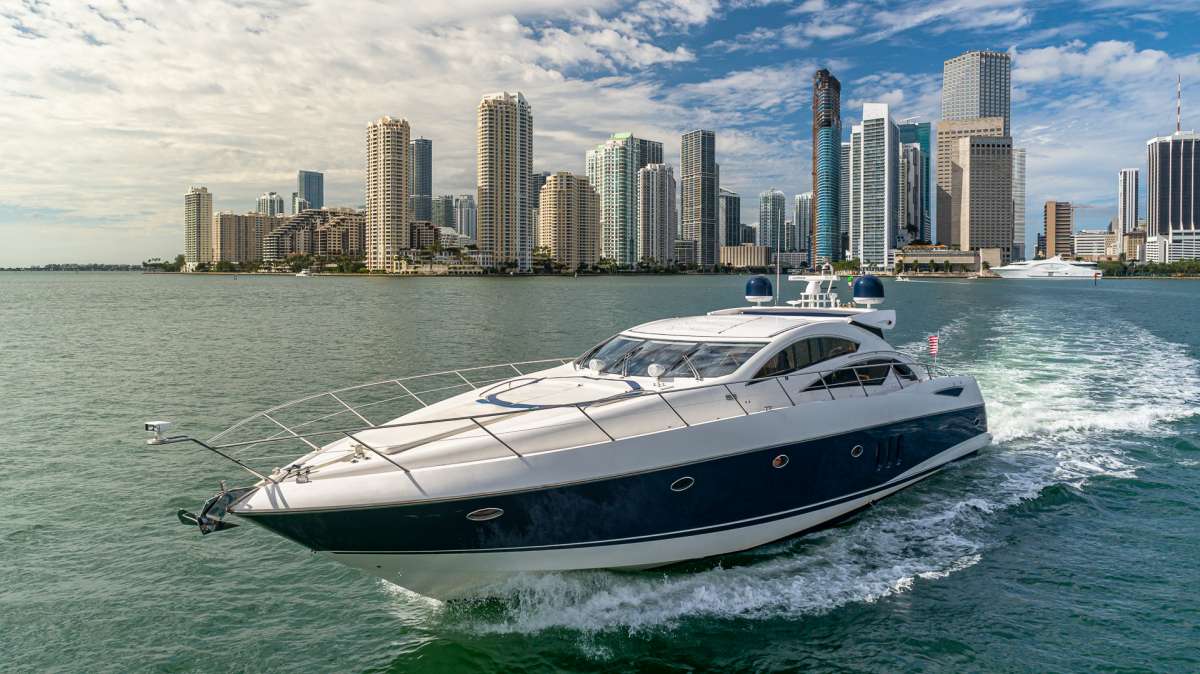 Low Price: $31,000 High Price: $31,000
Amenities
Water Sports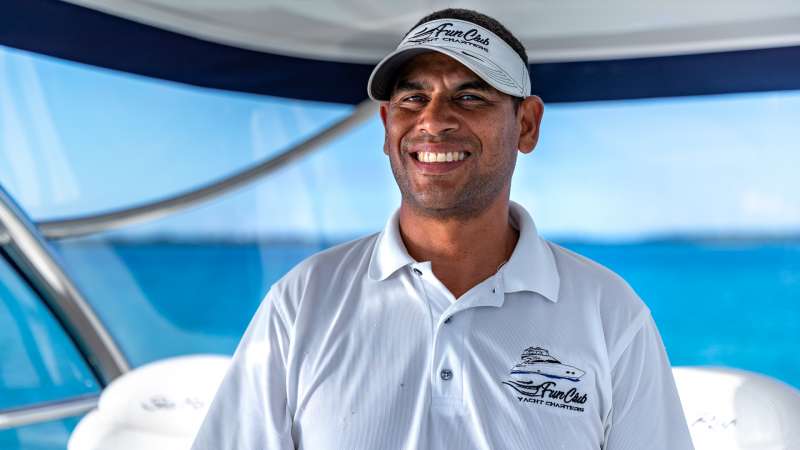 CAPTAIN: JONATHAN PAULINO

Education/Certifications: Yachtmaster Offshore US 200 TONS ALSO RYA/MCA yacht master offshore (Commercial Endorsement), GSK (OOW), Nav and Radar (OOW), ENS and ARPA (OOW), PSCRB, GMDS, Advanced Fire Fighting, Designated Security Duties, PSSR, PST, Elementary First Aid, SAMSA Rescue Coxswain; all courses completed for ENG 1 OOW and 350t license (Expected in 2020)
Languages Spoken: English, SPANISH, FRENCH.

Captain PAULINO was born in DOMINICAN REPUBLIC and is the youngest of 2 KIDS His father was an avid fisherman, so PAULINO was introduced to shoreside fishing and deep sea fishing from a young age. He finished school in 1996 and then joined the NAVY IN DOMINICAN REPUBLIC two years, becoming an Officer. At the age of 18 he joined the National Sea Rescue Institute, a volunteer organization that performs search and rescue operations along DOMINICAN REPUBLIC COAST LINE Captain CPAULINO spent 5 years with them and was a regional leader when he left the organization, training new crew and coxswains at a local and national level. Around the same time, he started sailing and doing some deliveries which introduced him to the world of yachting.

He started his yachting career as a Mate on a 100-foot Hargrave and became captain of the sister ship six months later. For four years, he captained trips 40 weeks per year through the Bahamas and the Caribbean. In his last position, he was on a new San Lorenzo yacht that started in the Bahamas and then moved to the Mediterranean. As Captain of KNOT TIDE, his goal is to ensure his guests have a wonderful yet safe voyage.

When not at sea, Captain PAULINO enjoys spending time with his family in the great outdoors, camping, and touring remote places via 4x4 or motorbike. Once he retires from yachting, he plans to run a small, self-sufficient farm.

His favorite places to visit are the Bahamas for their beautifully colored waters and abundant sea life, as well as the rugged.



Chef: ZARAY RODRIGUEZ
Education/Certifications:Culinary Arts OF CITY OF MEXICO.
Languages: English, SPANISH
Nationality: CUBAN/MEXICAN

RODRIGUEZ grew up in a small town OF HAVANA CUBA, AT A YOUN AGE her parent migrate to a near by island of Cozumel, Mexico, know of one of paradise of the carribean, her parent open a restaurant knows as one of the best in the island, where she grow up and learn all her knowledge, After catering for a friend who is a Captain in the industry, Rodriguez decided to step aside from his private catering business and enter yachting. SHE is extremely detail-oriented and has the capability of preparing a wide range of cuisines. SHE has no problem catering to any allergy or dietary requirements, and will go above and beyond to ensure every guest is looked after. SHE has a passion for developing new dishes and can't wait to provide guests with a 5-star dining experience. Outside of the yachting industry.

When ZARAY is not busy cooking mouthwatering dishes, you can find her playing golf, or hitting the gym.