Motor Yacht MIRAVAL
At Barrington Hall we provide motor yacht charters around the world on various luxury yachts. The Motor Yacht listed below, MIRAVAL, is one of the many motor yachts we offer for charter. Please contact us for up to date information on MIRAVAL or any other yachts in your desired location.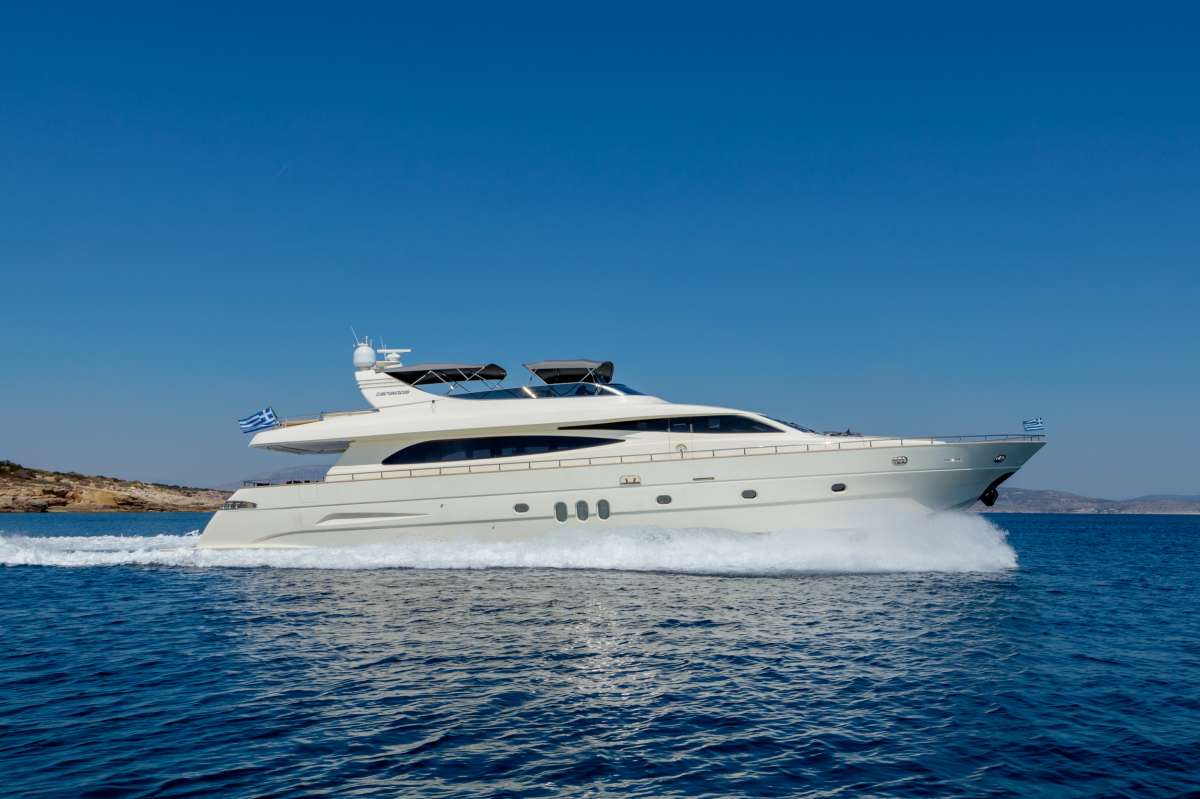 Low Price: €39,000 High Price: €44,000
Accommodations: Interior Finish
The interiors are made with well refned solid wenge wood and assembled by expert craftsmen; the light
beige carpet and the upholstery are made of high quality materials and have also been very well
installed. All bed fascia boards, bridge panels and sofas have been upholstered with fne dark brown
leather. The sofa in the salon is upholstered with light beige fabrics. Travertine marble has been applied
on all bathroom walls and showers.
Lighting System
The lighting system includes BCM dimming switch in every cabin along with blue courtesy lights installed
along the cabin foors, giving the vessel a unique warm atmosphere.
Amenities
Dinghy Size:
Turbojet 385 Williams with depth sounder
Dinghy Size:
Turbojet 385 Williams with depth sounder
Water Sports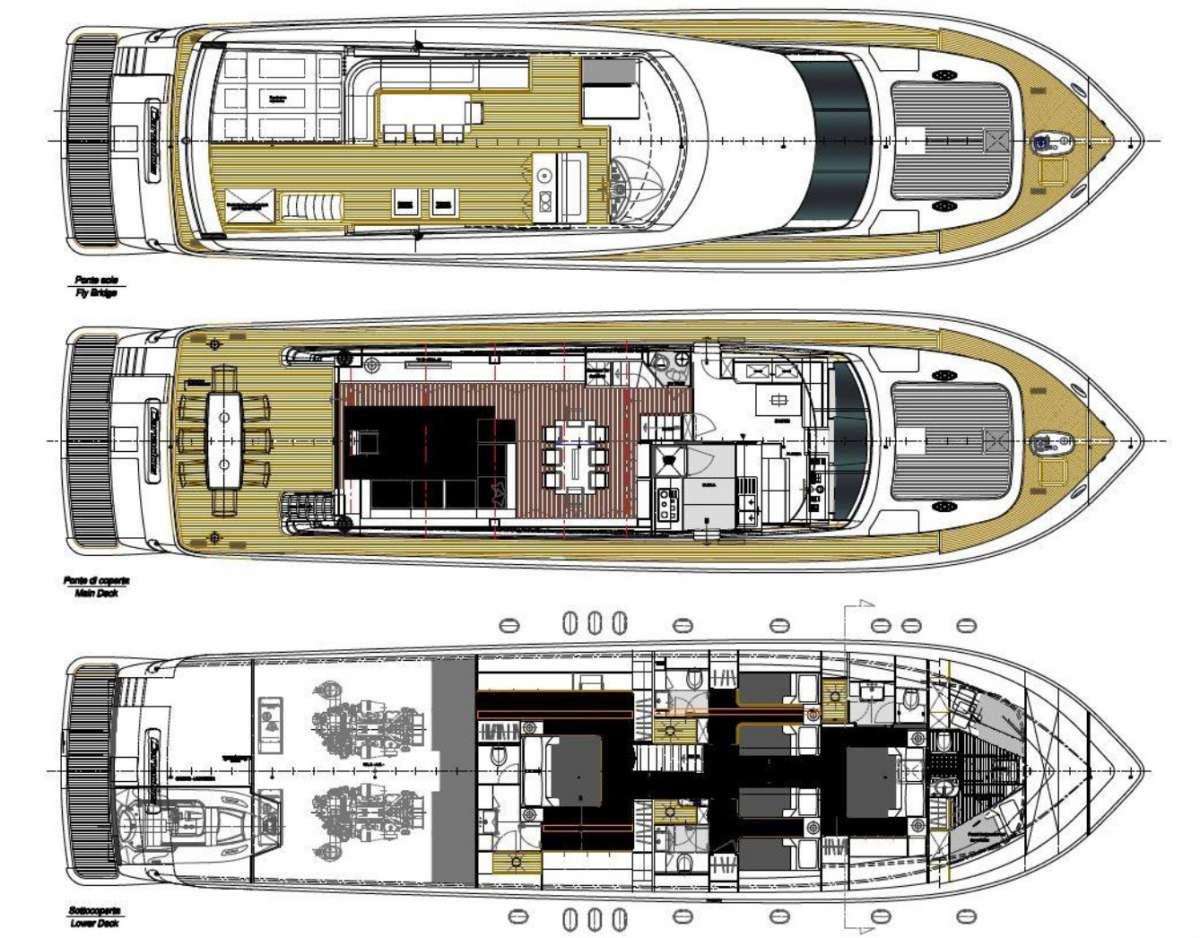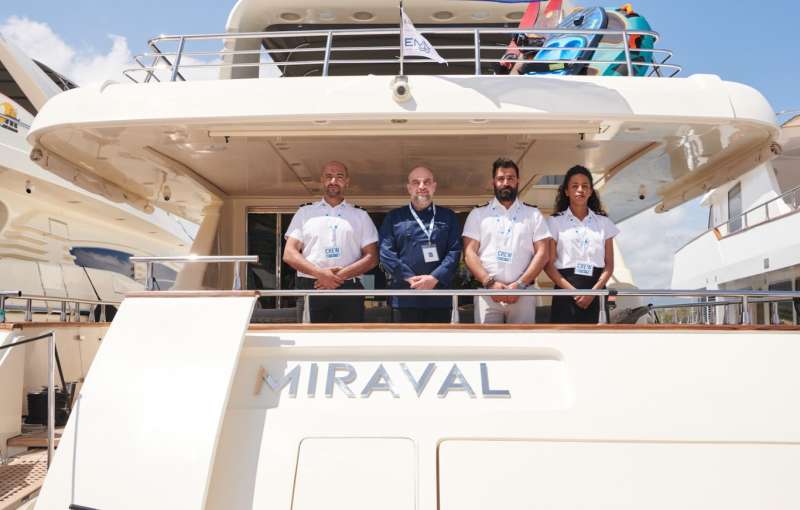 Nasos Roukas
Captain
Greek
Nasos's marine experience dates back to 2007 when he was in Merchant Marine Academy of Apsropyrgos in Greece. Captain Nasos as your Captain , will ensure that each charter with M/Y Miraval is a relaxing and rewarding experience. His vast experience of Greek waters will help him plan a tailor-made itinerary for Miraval's guests as they will cruise at most scenic and memorable places of the Greek islands and coastline, always looking into Safety first.
With his knowledge and moral values Nasos is a gifted captain and coordinates his crew to provide a superior service. He always aims to an enjoyable, comfortable and relaxing yachting holiday for Miraval's guests.
This is his 5th year as Captain with our company.
Capt. Nasos and his passionate crew are ready and full of energy for the upcoming summer season and looking forward to welcome our guests in Greece, making them feel like home in Miraval's next charters!
Place of Birth: Piraeus/Greece
Age: 36
Languages spoken: English, Greek

Eri Bregu
Stewardess
Albanian
Eri has joined MIRAVAL as a stewardess. A fresh yet driven person with all the qualities needed for an unforgettable charter. Her studies in phycology will provide you with a relaxing environment and satisfaction. She is more than ready to serve our guests and make them feel comfortable during their holidays. This is her second year with our company.
Place of Birth: Albania
Age: 37
Languages spoken: English, Greek

Giorgos Mystridis
Chef
Greek
George is a creative and focused Head Chef, with a friendly personality and positive attitude, who has extensive culinary skills within international cuisine, covering all areas of food tastes. He aims to the highest level of customer service during the charters.
Chef George has a good time management and planning with great creativity. Fully aware of health and safety, compliant with all requirements for food handling and preparation standards. All our guests will enjoy their holiday on board Miraval and taste great dishes prepared with love by George.
This is his 3rd year as Chef with our company.
Place of Birth: Piraeus/Greece
Age: 48
Languages spoken: English, French, Greek

Alexandros Kalantzis
Deckhand
Greek
Alexandros is excited for the beginning of the new summer working season. The combination of love for nature and taking care of the needs of people is the reason why he choose this lifestyle. Alexandros works closely with the other members of the Miraval crew in preparing the Yacht to look & perform at its best at all times. Alexandros embraces helping others & that skill is much appreciated by our guests find him very amiable, easy going but attentive member of the crew on board MIRAVAL.
This is the 1st year with our company.
Place of Birth: Greece
Age: 28
Languages spoken: English, Greek, Russian, French, Spanish

Vasiliki Anagnostopoulou
Stewardess
Greek
Vasiliki has joined MIRAVAL as a stewardess. A profoundly organized person with near 10 years' experience at sea. She is a young driven person with impeccable communication skills. Her personality will bring a fresh air of adventure on your holiday. Her knowledge of safety on board will let you relax and enjoy your charter. Trust her excellent abilities and enjoy your stay on MIRAVAL.
This is her first year with our company.

Place of Birth: Greece
Age: 30
Languages spoken: English, Greek, Turkish, French