Motor Yacht KEFI
At Barrington Hall we provide motor yacht charters around the world on various luxury yachts. The Motor Yacht listed below, KEFI, is one of the many motor yachts we offer for charter. Please contact us for up to date information on KEFI or any other yachts in your desired location.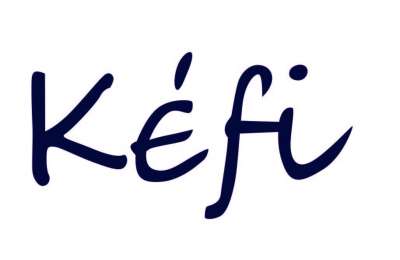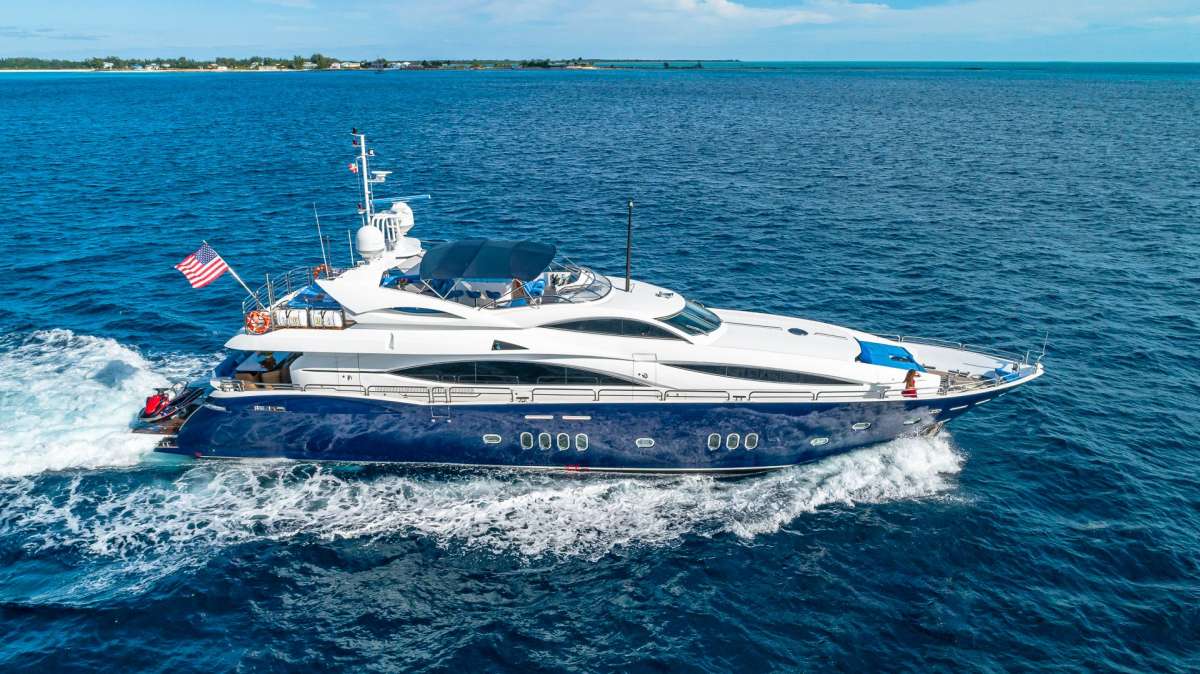 Low Price: $49,000 High Price: $56,350
Accommodations: KEFI is a Sunseeker 105 yacht measuring 32 meters (105 Feet) in length, built by Sunseeker Yachts in 2004. She was the only Sunseeker 105 Yacht to be built to and achieve the MCA large yacht code within this award winning line. She is able to accommodate up to 8 charter guests in 4 well appointed cabins.

KEFI'S NOTABLE FEATURES: Fast and sleek ~ Impressive space throughout ~ Great range of water toys ~ High speed stabilizers underway.

The yacht has been fitted to a very high standard throughout. Her streamlined design is sleek and sporty and she effortlessly combines style and sophistication with power and performance.

KEFI has a sophisticated and elegant décor, designed by Ken Freivokh, and finished in tones of cream and chocolate. Her interior features a spacious and open layout that provides warm and welcoming spaces for friends and family to gather. Her exterior deck spaces are equally as impressive, offering a variety of options for relaxing in the sun or shade.

KEFI accommodation are comprise of a master suite, 1 VIP stateroom, and 2 convertible twin/king cabins. This versatile design make it the perfect boat for couples or family! She is also capable of carrying up to 5 crew onboard in 3 cabins to ensure a relaxed luxury yacht experience.
Amenities
Dinghy Size:
Sea hunt 28' 2019
Dinghy Size:
Sea hunt 28' 2019
Water Sports
Other Toys:
Floating island, Board games, Knee board
Captain - Dan Sferle
Dan grew up in Transylvania, Romania and from a young age, aspired to be a professional soccer player. Just at the turning point of going pro, an injury altered his course. Dan graduated from university with a master's degree in Sports Science and Sports Management and worked as a swimming and P.E. teacher in schools and was an aqua aerobics teacher for adults in his free time.
At 24, Dan joined the yachting industry in the South of France and discovered his newfound passion. Formal training, over 15 years of experience at sea, a 350GT Masters certificate and a qualified PADI rescue diver, Dan is the most decorated member of the team. A well respected and accomplished navigator, Dan speaks 4 languages and has worked on a variety of boat builds with differing programs and itineraries which has greatly expanded his knowledge base across all platforms. Areas of cruising include, the Mediterranean Sea, multiple transatlantic crossings, the East and West Coast of the USA, the Bahamas and the Caribbean. His strong leadership abilities, calm disposition and charismatic personality earn the respect and loyalty of his crew and the trust of his guests.
Dan looks forward to taking M/Y Kefi and her guests to remarkable locations, where he may finely tailor their time onboard to not only meet but well exceed their highest expectations.


Mate - Allen Dudley
Born in Guildford, England, but raised in Lansing, Michigan and Port Clinton, Ohio. Allen was well traveled from a young age. Growing up on
the Great Lakes, he naturally had a love for watersports - everything from jet skiing, kite surfing, wakeboarding, kneeboard, and freediving. Allen took
his passion in mechanics and the ocean to Orlando, Florida where he studied at the Marine Mechanics Institute. After graduating from MMI,
Allen was offered a diesel apprenticeship in the US Virgin Islands through All Points Marine. Allen worked on several yachts in various capacities out
of Yacht Haven Grande, St. Thomas, until being offered his first position on a 120' Broward where he spent the next year as first mate and chief engineer,
and the captain's allover right-hand man. Allen is welcoming, extremely knowledgeable, and has a desire to please. When not onboard traveling the
world at sea, he enjoys spending quality time with his family and friends.

Chief Stewardess – Erika Guerrero
Erica was born & raised in Colombia until the age of 16 when she moved to Wisconsin where she lived for four years. She decided the cold weather was not for her, so she relocated to Los Angeles to attend University.
After eight years in California, she decided it was time for another adventure. She ended up in Florida where she heard about the yachting industry for the first time. It seemed like the perfect fit for her with her love for travel, adventure & the fast pace, exciting environment.
Erica has been working in yachting for over two years and has had the opportunity to acquire & perfect many skills in the industry such as table décor, cocktail making as well as organizational skills and multitasking. She was able to put all her skills into practice and in just one year worked her way up to a Chief Stew position.
She always strives to be the best at what she does and has jumped at every opportunity to pick up new skills along the way. She has taken many courses to improve her quality of service such as barista, cocktail & silver service courses.
Yachting has provided her with many opportunities to not only work in some exciting places but also the ability to spend time doing many of the things she loves such as beach days, hiking, spending time in nature and wandering down the streets of many new cities.


Mate/Stew – Amber Petroelje
Amber was born and raised on a farm in Holland Michigan where her love for the outdoors began. At the age of eighteen she moved to Hawaii to be a nanny and although she only planned on living there for a year, the island life sucked her in and she ended up staying for almost a decade. The ocean became a huge passion of hers and she ended up working for a nonprofit organization where she was heavily involved in the education, research and conservation of humpback whales, sea turtles, dolphins and the Hawaiian marine life in general.
During her time in Hawaii, she attained a bachelor's degree in education and in her spare time she could often be found scuba diving, hiking, camping, or participating in a local triathlon. Over the years Amber has jumped at every opportunity to travel or move to new destinations, some of which include, New Zealand, Uganda, Alaska, Iceland, Europe and Southeast Asia.
While living in New Zealand, Amber first learned about the yachting industry and she decided to embark on a new adventure. After joining the industry, she worked her way up the ladder and eventually became a Chief Stew. Along the way though, she realized her passion for being on deck and jumped at any opportunity to spend more time on the exterior and learn whatever skills she could. She landed a couple of Deck/stew positions and decided she really loved the variety of juggling both roles.
She was able to obtain a base level captains license and is eager to continue to build on this along with acquiring knowledge and new skills along the way. She has continued to push herself out of her comfort zone and is excited to have her first role as Mate where she continues to perfect her skills every day!

Chef –John Kubic
John was born and raised in Rhode Island. His love for adventure brought him to sunny California where he fell in love with life near the ocean and where he also began his culinary journey. During his nine years in California he worked in various restaurants attaining many culinary skills. He was blessed with the birth of his son which eventually brought him to Oregon to be closer to family. While in Oregon John attended Cordon Bleu culinary school. He decided to relocate to the sunny island of St. John in the US Virgin Islands where he became the head chef of Asolare, a French, Asian infused
restaurant. After a year and a half of soaking up the sun and salt-water John decided to relocate back to Oregon to be closer to his son. He continued perfecting his skills in the culinary industry which eventually provided him with the opportunity to help open a restaurant in Orlando, Florida. After spending some time in Florida, a friend introduced John to the yachting industry which offered a very unique experience for a chef. John decided to give yachting a try & has spent the last thirteen years working on various boats in the industry in a variety of beautiful places. He loves the fast pace, high energy environment that yachting provides along with the constant change of places, people and cuisines that keep him on his toes and maintains the excitement about what each day holds.