Private Yacht Charter on the 'Christina O'
Imagine gathering a group of up to 35 friends or family members, heading out to an exotic location like the Greek Islands or the Caribbean, on a private yacht charter and being catered to at your request, and surrounded by luxury, style, and class at every turn.
That, and so much more is exactly what you will be experiencing when you decide to rent a luxury yacht like that of the Christina O. Once belonging to billionaire Greek ship owner Aristotle Onassis, the super yacht Christina O is one of the world's most famous yachts where amenities are far from few and entertainment never runs short. Here are just some of the many impeccable features that you will experience when you hop aboard this all inclusive private yacht charter.
A Vessel for Travelers of all Types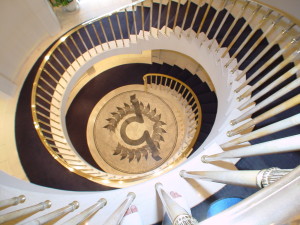 Maybe you are celebrating you and your partner's 30th anniversary and although the other celebrations through the years were great, this is the year you want to go above and beyond. And included in that is the fact that you want all of your closest friends to be a part of it; the Christina O proves to be one of the most spectacular sea crafts to do just that on simply due to the fact that it holds up to 34 guests!
You and all of those friends of yours can enjoy ample space to roam about without feeling too crowded seeing as it stretches for a total of 325 feet in length. And unlike other all-inclusive yacht charters, this one also features amenities that allow for guests with children to be accommodated to as well. Your kids will have plenty of fun making use of the onboard children's facility while you can rest easy knowing they are being taken well care of and looked after by a few of the 35 crew members.
Relax & Rejuvenate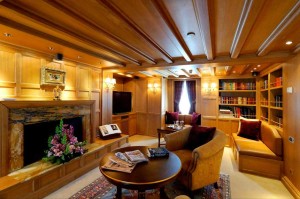 Although most of your days will be spent exploring exotic locations and diving into activities of your choice throughout your trip, being aboard the megayacht Christina O also allows you to find time and places to relax and rejuvenate after all the fun.
Not only will you find your guest room to be of great help for that, you will also be able to make use of the incredible on-board amenities such as the massage room, Jacuzzi, library, and beauty salon. If you feel like letting off some steam, then head to the fitness center where top of the line sports equipment is available at your disposal.
Class & Luxury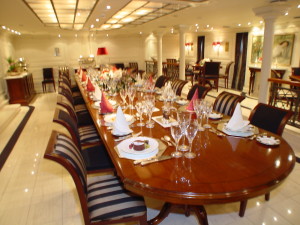 This luxury crewed yacht charter is so filled with class and luxury that it was in fact the very place where Princess Grace and Prince Rainier of Monaco chose to hold their wedding reception at. If that doesn't tell you what the Christina O is all about, then we don't know what will.
With that being said, you will surely find that each detail in decoration and design is suited to please all senses while still making you feel comfortable and welcome in every way possible. If it's both class and luxury you are in search of, then seek no further than the magnificent Christina O.
If you feel as though a trip aboard this great sea vessel is one you need to experience, contact us either by email or give us a call on +1 954-720-0475 and we will be more than happy to discuss your questions like how much does it cost to charter a yacht and what are the next steps to put this plan into action.
We can't wait to help you prepare for what we know will be a truly unforgettable and memorable yacht charter vacation of a lifetime!