Motor Yacht Too Shallow
At Barrington Hall we provide motor yacht charters around the world on various luxury yachts. The Motor Yacht listed below, Too Shallow, is one of the many motor yachts we offer for charter. Please contact us for up to date information on Too Shallow or any other yachts in your desired location.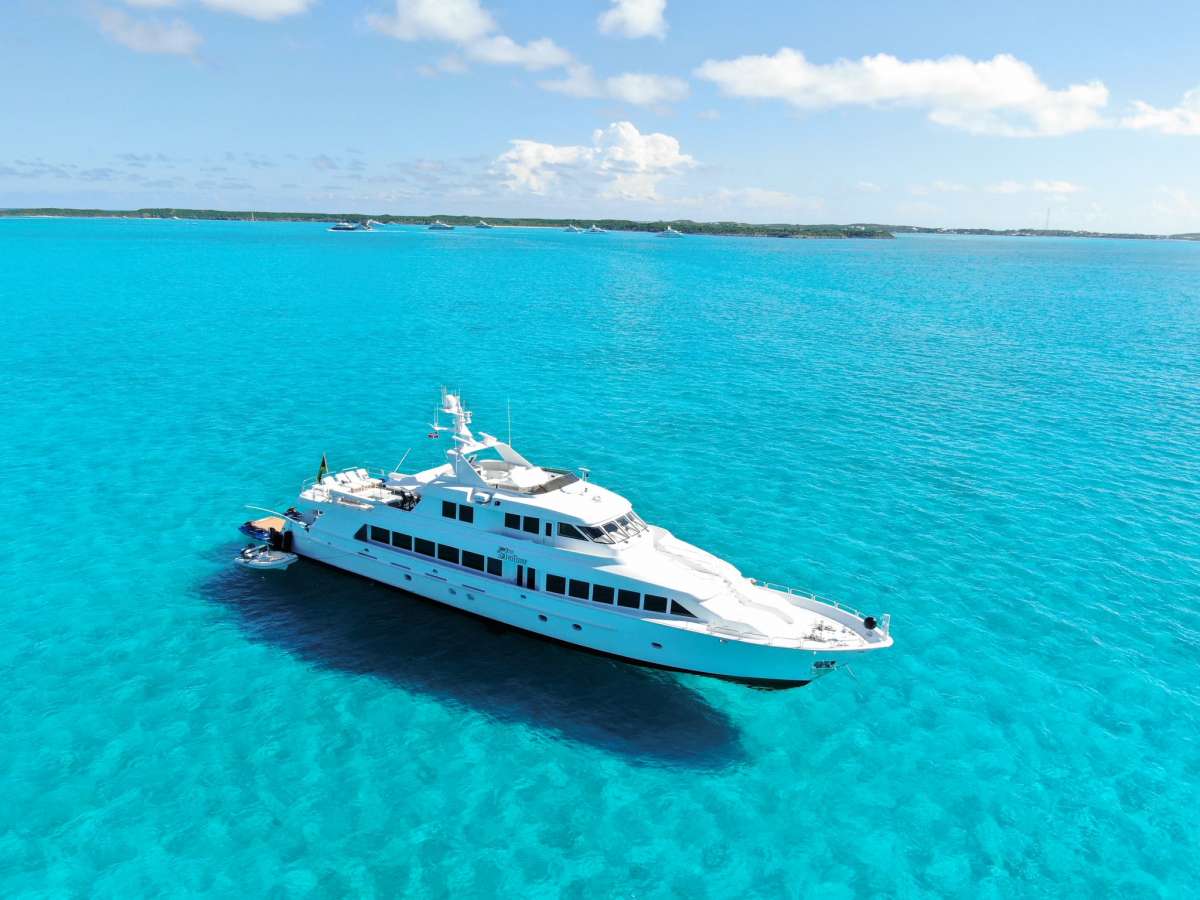 Low Price: $110,000 High Price: $110,000
Amenities
Water Sports
Captain - Tyler Worthington: Captain Tyler, originally from San Diego has been a Charter captain for over 20 years. His experience creating pleasant and enjoyable charter experiences is unmatched. Tyler has extensive knowledge of the Caribbean, living there himself for many years, and completing numerous charters in all areas. Tyler's peers and clients describe him as Energetic, Fun, Always Positive, and ready to have a great time. An experienced fisherman and diver as well, Tyler has all the skills needed to create a charter experience like no other.

Chief Engineer - John Benitez: John Benitez, originally from Colombia, and a veteran of the oil and gas industry, John brings his high-level engineering experience to the boating world. Equipped with the technical knowledge to withstand any scenario. John is why our Systems, onboard Wifi, and all IT operations are always running smooth.

Deckhand - Andrew Neeld: Andrew Neeld, originally from Austin, Texas has always had a passion for boating. Prior to being a deckhand, Andrew was working in boat dock construction where his passion for the boating world began.

First Officer - Lincoln Davis: Lincoln has been an avid fan of the sea since he was young. Growing up on the water, Lincoln gained adoration for Boats and Watersports. If Lincoln is not working onboard Too Shallow, he's most likely surfing, swimming, diving, or somewhere in the sea.

Too Shallow rotates between different Stue's depending on the times of the year, as well as different first-class chefs depending on the customer's preferences.

Too Shallow holds the highest level of quality for all our crew members, always striving for excellence.