Motor Yacht BB
At Barrington Hall we provide motor yacht charters around the world on various luxury yachts. The Motor Yacht listed below, BB, is one of the many motor yachts we offer for charter. Please contact us for up to date information on BB or any other yachts in your desired location.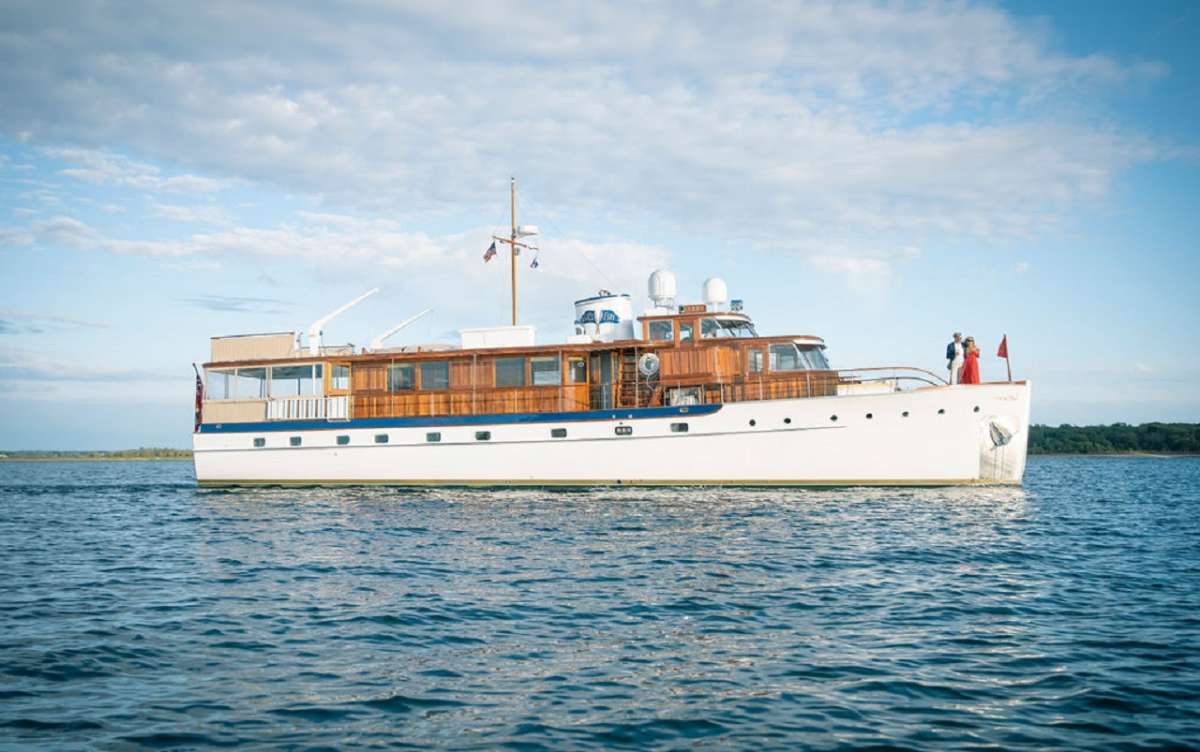 Low Price: $40,000 High Price: $41,400
Accommodations: Master Cabin: Queen Bed with ensuite head and shower
STB Cabin: Queen Bed ensuite head and shower
PT Cabin: Double birth/upper single with wet head
Amenities
Generator:
2x 40kw Northern lights
Water Sports
Your crew onboard BB are a delightful team whose professional attitude and friendly, enthusiastic disposition will ensure that your vacation onboard MY BB will be an unforgettable one.

Bob & Sharon have been a couple since 1989. Since 2000, after moving to BVI, they have been enjoying their career together, as a professional charter boat team.

Bob has had a passion for sailing since his early teens, where he sailed the Great Lakes of Canada. He owned his first boat in his early twenties & moved to the Cayman Islands in 1992 where he started his professional sailing career.
As a captain, Bob has sailed the east coast of the United States from Miami to Maine, most of the Carribean Islands, crossed the Atlantic Ocean from Spain, to Italy & France.
In his spare time you will find Bob listening to music (he owned a record store before he started professional sailing) or enjoying the outdoors.

Sharon started sailing after meeting Bob. After many years in the beauty business (she owned and operated a hair salon and several bath and beauty boutiques) she turned her creative talents to the galley. While sailing with Bob she has developed an international cooking style and greatly enjoys catering to all dietary and culinary needs and preferences. When not in the galley Sharon enjoys walking, hiking, yoga, travel and of course, finding that great next meal.

Sharon & Bob's personalities are charming and friendly. They have a great sense of humor and an infectious laugh, which make people feel at home and welcome. They are patient & flexible, possess strong hospitality skills and enjoy involvement with guests, but also understand the need for privacy. They always aim to exceed every guest's expectation and try to anticipate their needs and cater to them. Whether enjoying quiet anchorages, lively beach bars, hiking or exploring quaint villages, relaxing on beautiful beaches or simply enjoying the sun, they have the knowledge and experience to take you there. Their entertaining nature and flair for hospitality will ensure that the time you spend on MY BB will be an unforgettable experience.

Dan- First Officer/Engineer

First Officer and Engineer Dan Szymczak grew up on the water in Fairfield County, Connecticut, before earning an English degree at the University of Texas in Austin. On Lake Travis, he raced on a J/80 sloop, then bought his first sailboat, a 20-ft Gulf Coast sloop. After attending graduate school, and earning an MFA in fiction, he moved to Brooklyn where he taught English literature and public speaking at a business school in Manhattan, while also working for three years on a day sail schooner in the beautiful New York Harbor. Deciding that he wanted to make his career on the water, he found work aboard an expedition ship where he spent a year at sea, exploring the Sea of Cortez, the rivers of Washington State, the inside passage to South East Alaska, as well as Costa Rica, and the Panama Canal. And after years of deliveries, day sails, and charters in NYC, South Florida, the Bahamas, and Newport RI, he's now the first officer / engineer aboard M/Y BB, where he loves to, as he says, keep the lights on and the engines running.