The Perks of Chartering a Private Motor Yacht
A perfect, all inclusive yacht charter vacation while cruising the 7 Seas.
Chartering a private motor yacht?
Sure, you could spend your vacation in a nice beachfront resort, gazing out at the tropical waters from the shoreline, and maybe heading out on a kayak for the day just like everyone else on the property. But then again…you're not like everyone else. For this reason and so many more, how's about you try something a little more exclusive and a whole lot more exciting; like chartering a yacht for the week.
A Yacht for All Types of Travelers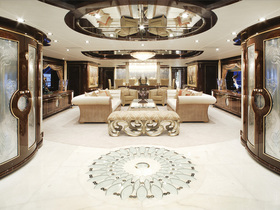 Choose from a fleet of yachts ranging anywhere from 74' to 400' in length; all guaranteed to suit any and all types of travelers, no matter the amount of passengers or their needs and preferences.
From mega motor yachts to smaller catamarans at just the right size for you and your passengers, find out which one will best suit you and be able to deliver that dream vacation you've been wanting for so long.
Unmatched & Exclusive Yacht Charter Destinations
Imagine waking up to find yourself surrounded by not only luxury and class at every turn within the interior of the vessel, but also being surrounded by the beautiful tropical seas of either the Caribbean, Mediterranean, Bahamas, or Greece. One week spent out at sea will prove to give you the most stunning views, access to exclusive stops along the way, and some of the most breathtaking scenery your eyes have yet to see. The exotic tropics are calling your name.
Itineraries Planned by You


Unlike other vacations available out there that make sure to it that you stick to their planned schedule on sights and destinations you may or may not want to visit, a yacht charter allows you to have the complete freedom to do exactly what you want, when you want to do it. Although there are rough guidelines to help give you ideas on available options of what to see, do, and discover aboard, what it all comes down to is your expectations for your trip aboard the yacht. A week-long trip tailored to what you want is just around the corner.
Amenities Unlike Any Other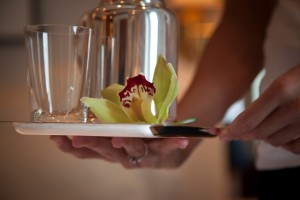 With the perfect combination of both unbridled luxury and 5-star service, a yacht charter delivers an experience truly unlike any other. Be greeted with a delicious breakfast prepared by top notch private chefs and all tailored to meet your dietary needs before embarking on a new adventure of your choice every single day you are at sea. With friendly staff there to help you decide what you would like to experience – whether that's skiing behind a motorboat, jet-skiing for the afternoon, or island hopping in the Virgin Islands – it's all possible while aboard a yacht charter.
No matter when you decide to head out on your perfect week at sea or which destination you plan on exploring, you will surely find that chartering a yacht gives you the ability to step inside a world of its own where you decide what to do with your time; all while being surrounded and catered to in order to meet your every need and desire. What more could you possibly want in your next vacation?
How much does it cost to charter a yacht?
Call us today and let's discuss your ideas, where you'd like to go and the level of activity to want to pursue. Call us today on 800-478-2029 or +1 954-720-0475.